What is Cisco & Wipelot EagleEye Solution?
One System That Fulfills All Needs
EagleEye is a solution developed by Cisco and Wipelot in collaboration to provide a single system infrastructure that combines Cisco's secure Wi-Fi connectivity with Wipelot's built-in UWB real-time location tracking technology.
EagleEye is the world's first UWB module integration for Wi-Fi and IoT access points, providing both Wi-Fi connectivity and high-precision geolocation.
Visibility & Traceability & Safety & Connectivity
EagleEye can help with the following issues:
Where is the personnel, are they safe?
How can the performance of personnel be measured?
How can workplace accidents be prevented?
How workforce loss can be avoided?
Where are the heavy-duty machines, are they working efficiently?
Where are the semi-products?
How can loss of equipment be avoided?
How can continuous and secure connectivity be maintained?
In the age of industrial digitization, all of these operations can now be managed by a single system. EagleEye Motion designed by Cisco & Wipelot partnership can successfully combine a real-time location system into a Wi-Fi module that provides total visibility, traceability, safety, connection, and efficiency in these complex industrial applications. With EagleEye, you can track and monitor the exact location of people and assets, helping you stay ahead of workplace safety and efficiency.
---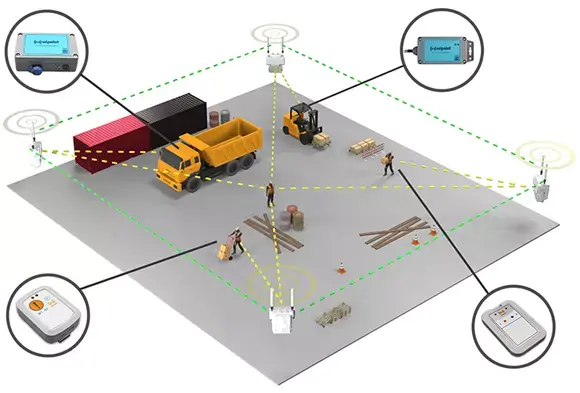 System Infrastructure
Wipelot adds a UWB-based RTLS module to the existing Cisco Catalyst Wi-Fi 6 infrastructure, creating the EagleEye Solution. The EagleEye solution offers Wi-Fi connectivity and high-precision geolocation in a single system to increase efficiency and safety.
Frequently Asked QUESTIONS
Our Office
Address: General Ali Rıza Gürcan Cad. Alparslan İş Merkezi No:27 Kat:4 D:15 Merter / İSTANBUL
Phone: +90 (212) 481 96 22
Email: info@wipelot.com
Get in Touch
Our support line is ready for your questions or comments. You can contact us by filling the form below. We will return to you as soon as possible.